Product Detail
Product Tags
1.This rice wine bowl has a handle, which is tightly welded with the bowl body, and is not easy to fall off, so it is safe to use.
2.This metal bowl uses brushed polishing, which is non-slip and non-stick.
3.This metal bowl is multifunctional and can be used to hold rice, rice wine and dips.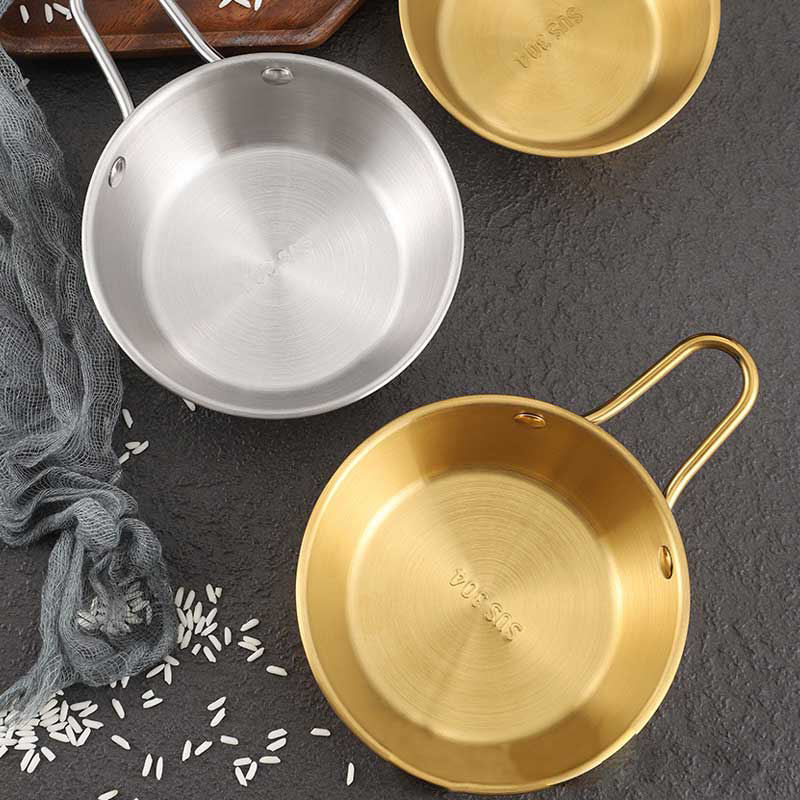 Name: Korean 304 stainless steel golden bowl
Material: 304 stainless steel
Item no. HC-00438
Brand name: HAPPYCOOKING
MOQ: 200 pcs
Process: brushed polishing
Handle: with handle/without handle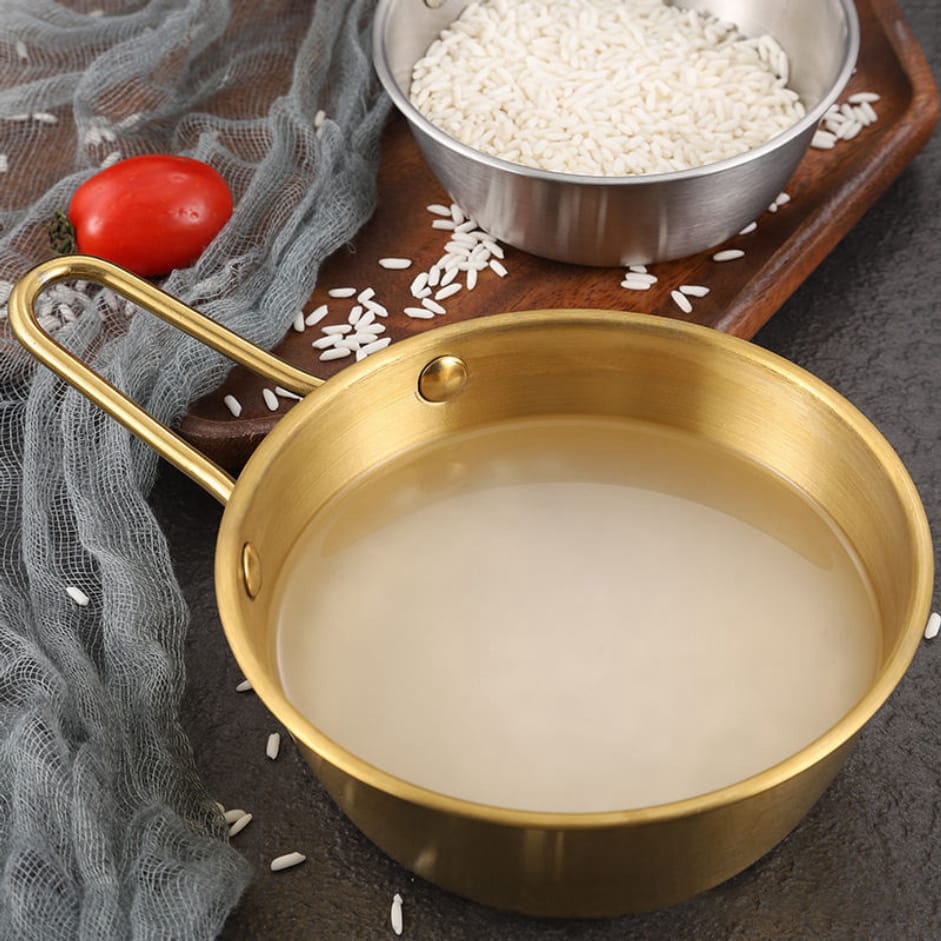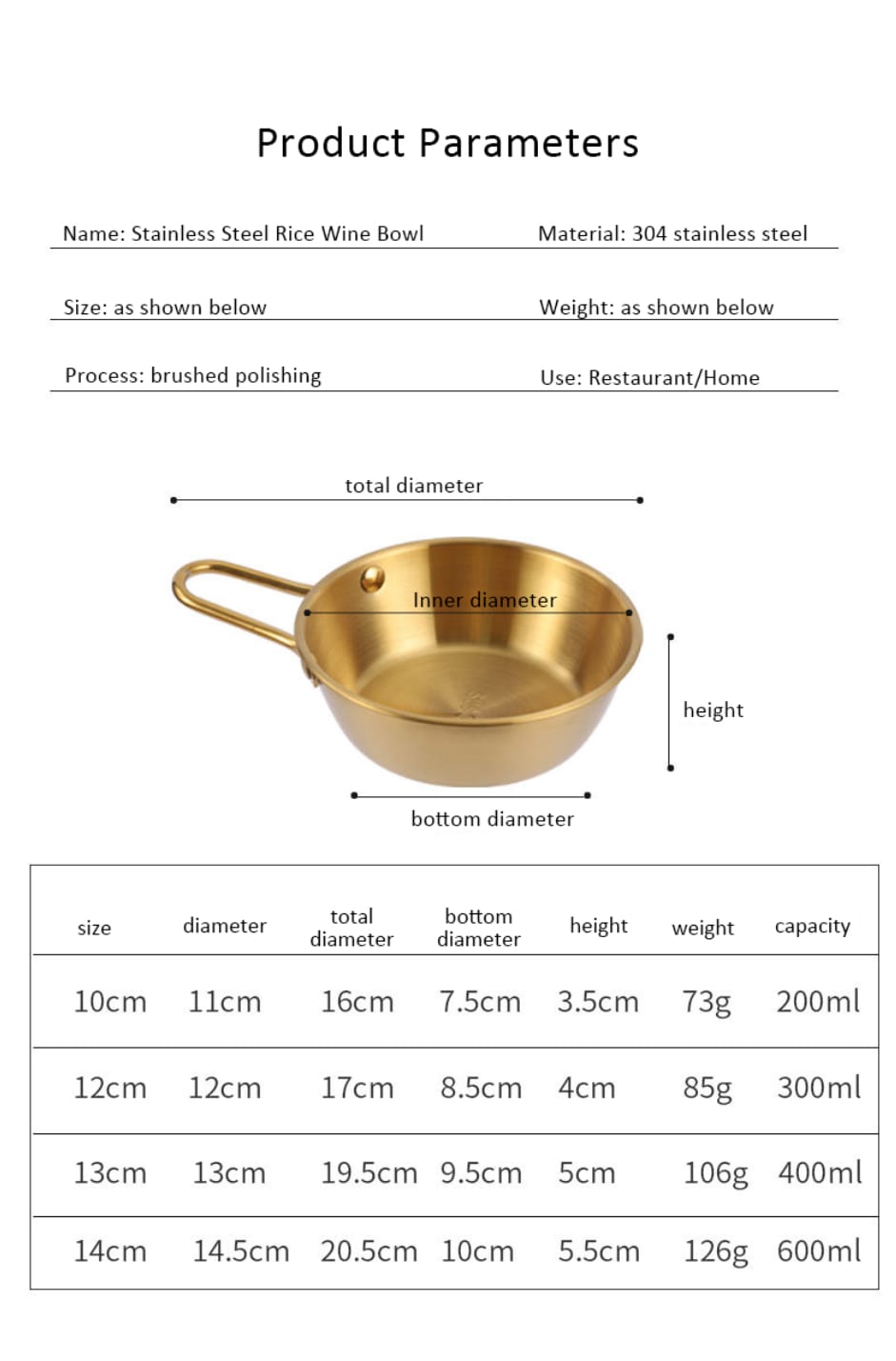 This rice wine bowl is made of 304 stainless steel. It adopts polishing technology, corrosion prevention and rust prevention. It can be used to hold rice wine and other highly corrosive food. The handle design of the rice wine bowl has the anti-scald property, so you can use the handle to easily hold the rice wine bowl when holding hot food.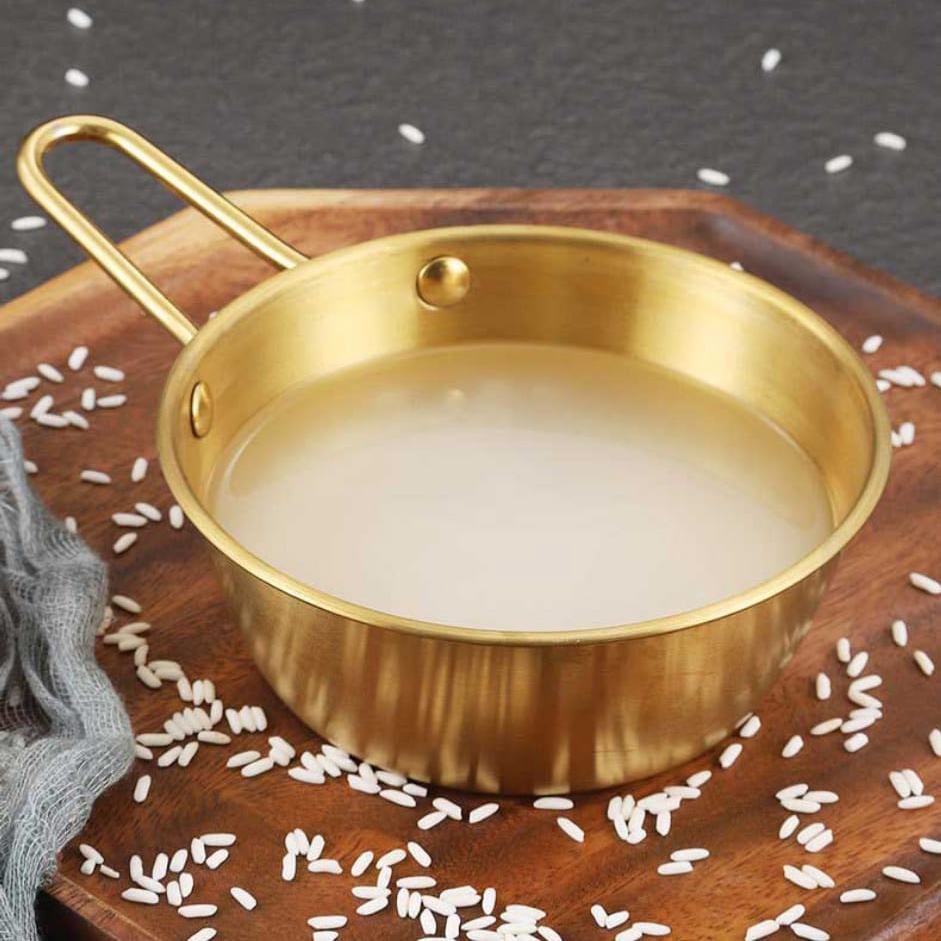 Our factory is located in a region with rich stainless steel resources and developed stainless steel industry, which has congenital geographical advantages. Because we have our own factory, which saves the middle price difference, our products are cheap and have price advantages.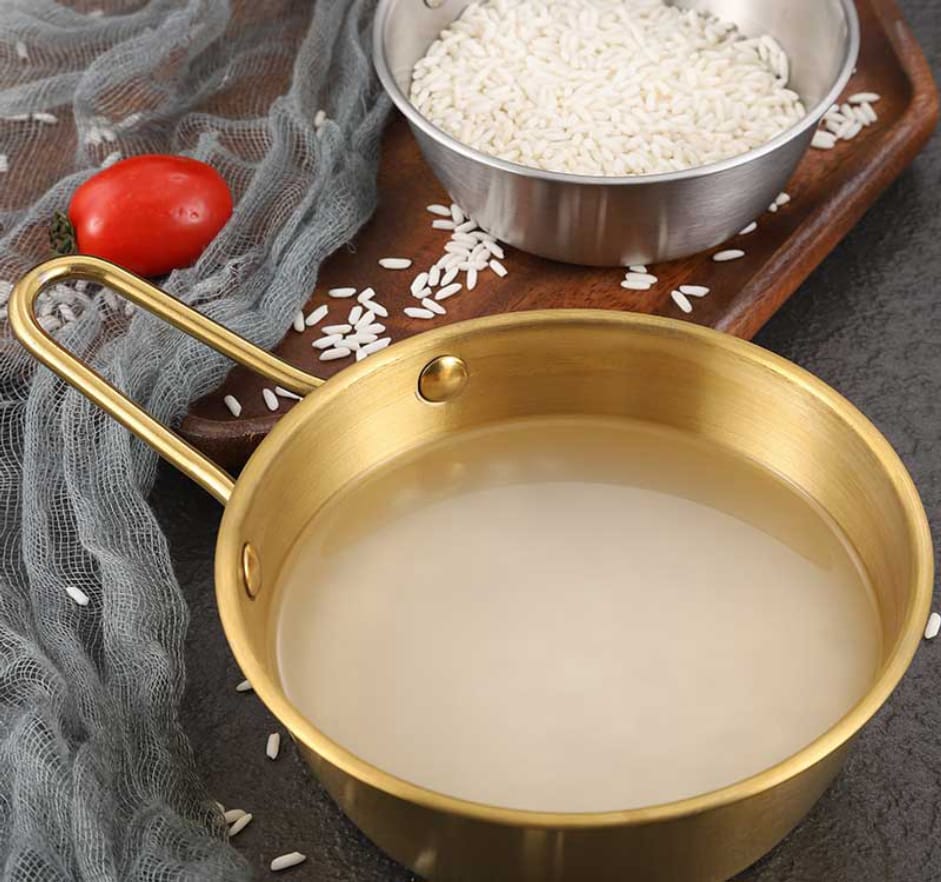 ---
---