Product Detail
Product Tags
1.The pot cover is glass and supports cooking visualization.
2.The handle of the pot is tightly welded with the pot body, which is very convenient to use.
3.Three layer composite pot bottom, heated very quickly.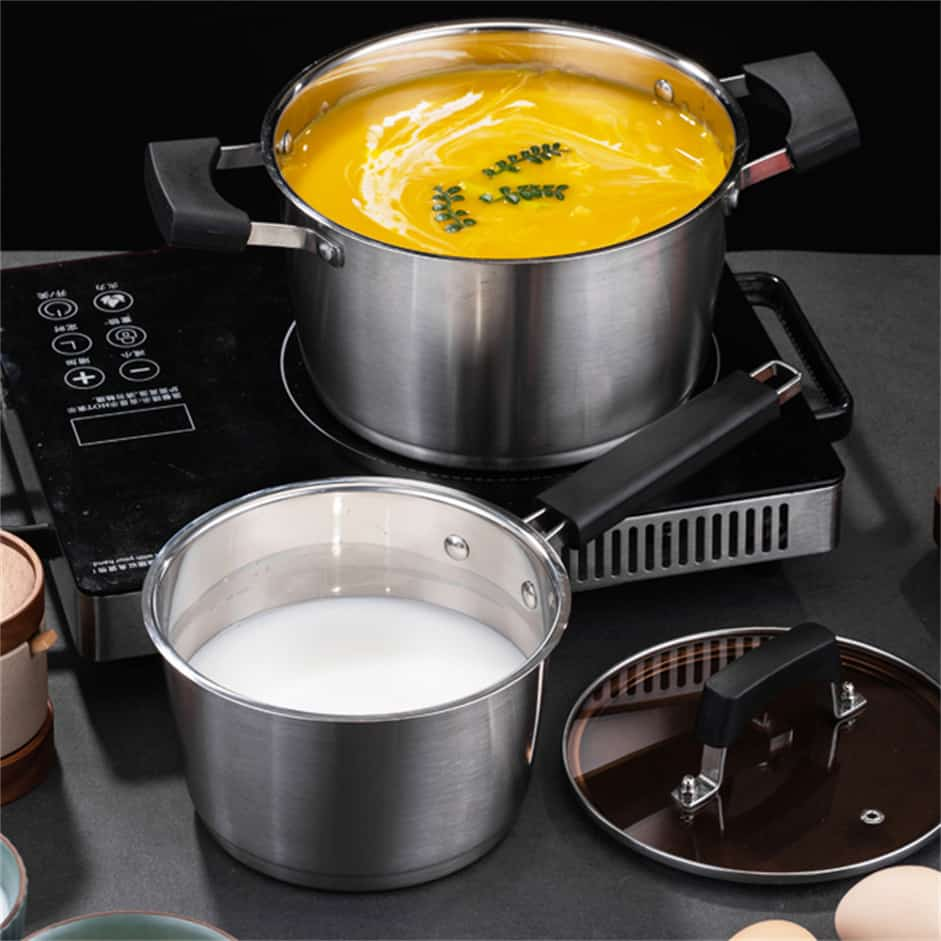 Name: cookware sets
Material: stainless steel
Item no. HC-0065
Function: cooking food tools
MOQ: 4sets
Polishing effect: polish
Packing: carton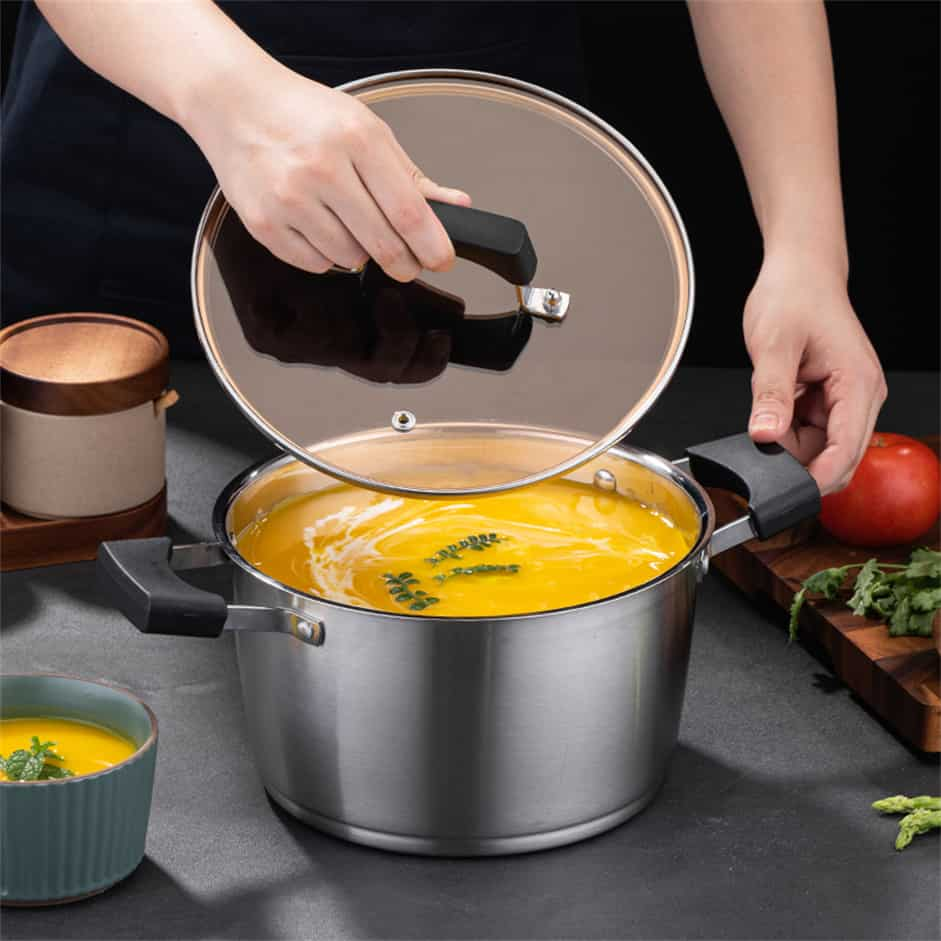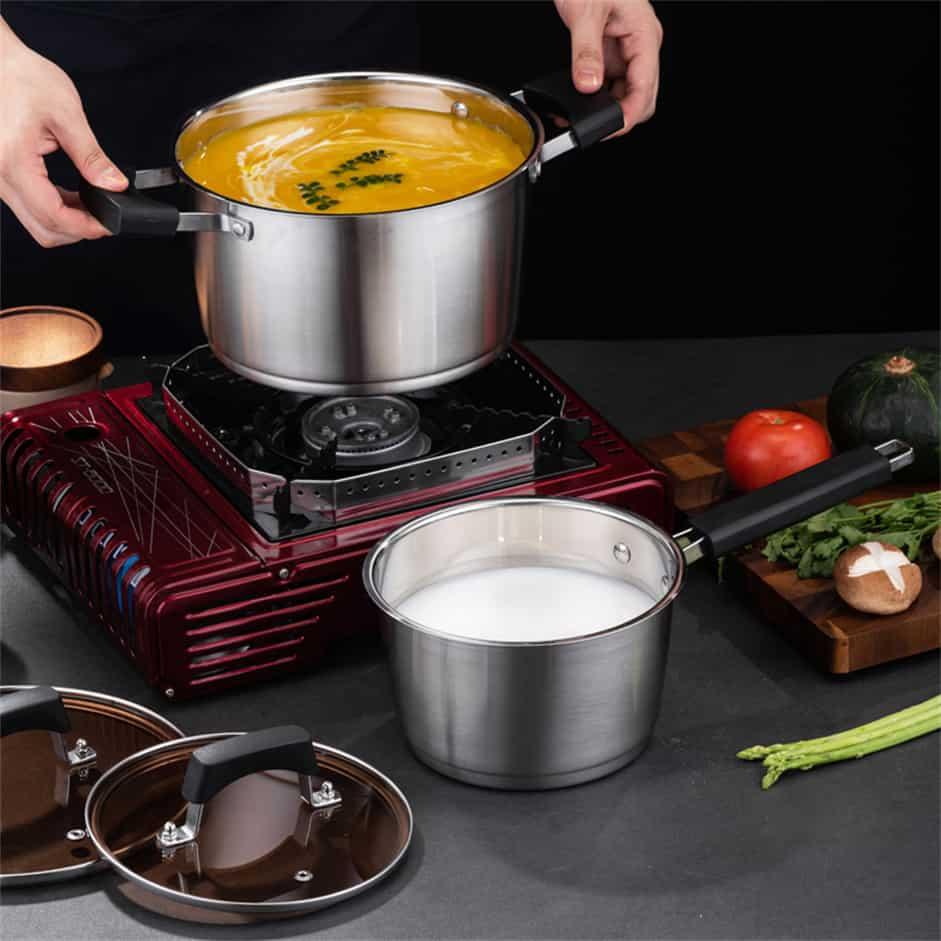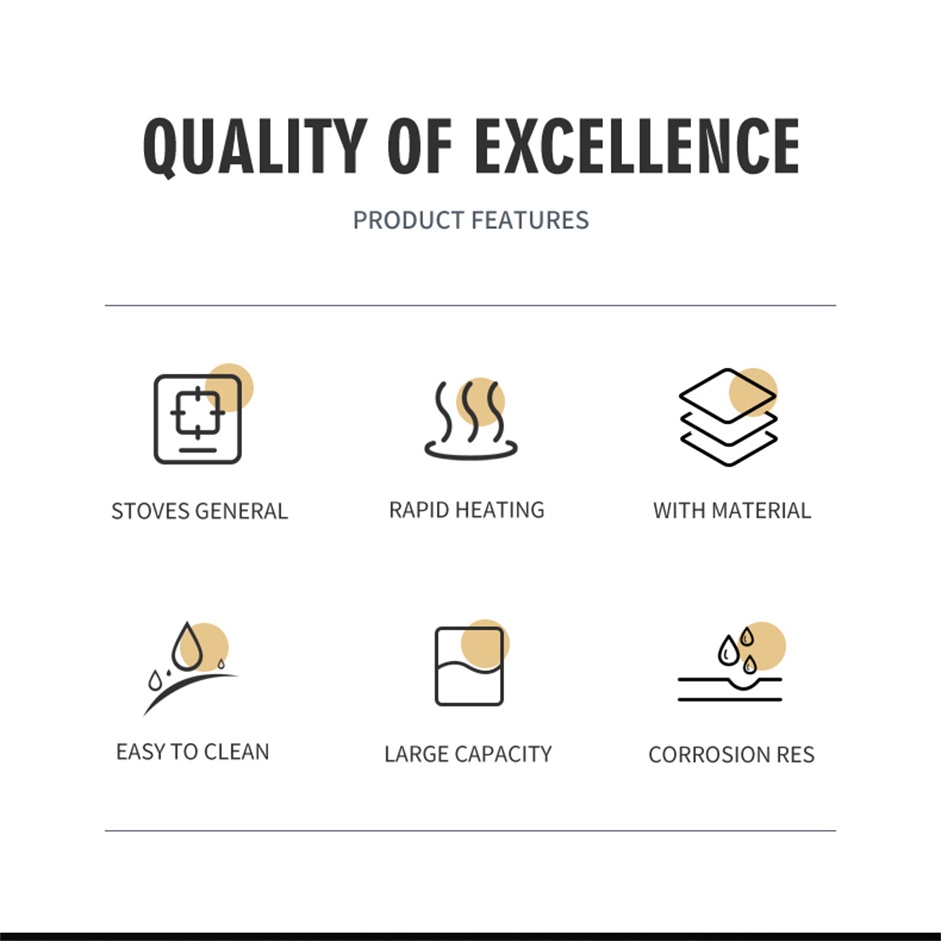 The multi-layer steamer can be used to steam fish, steamed bread, sweet potato, etc. at the same time, which is suitable for many people in hotels. The pot is made of high-quality stainless steel, which is healthy for human body, stable, not easy to rust, very durable, and suitable for family use.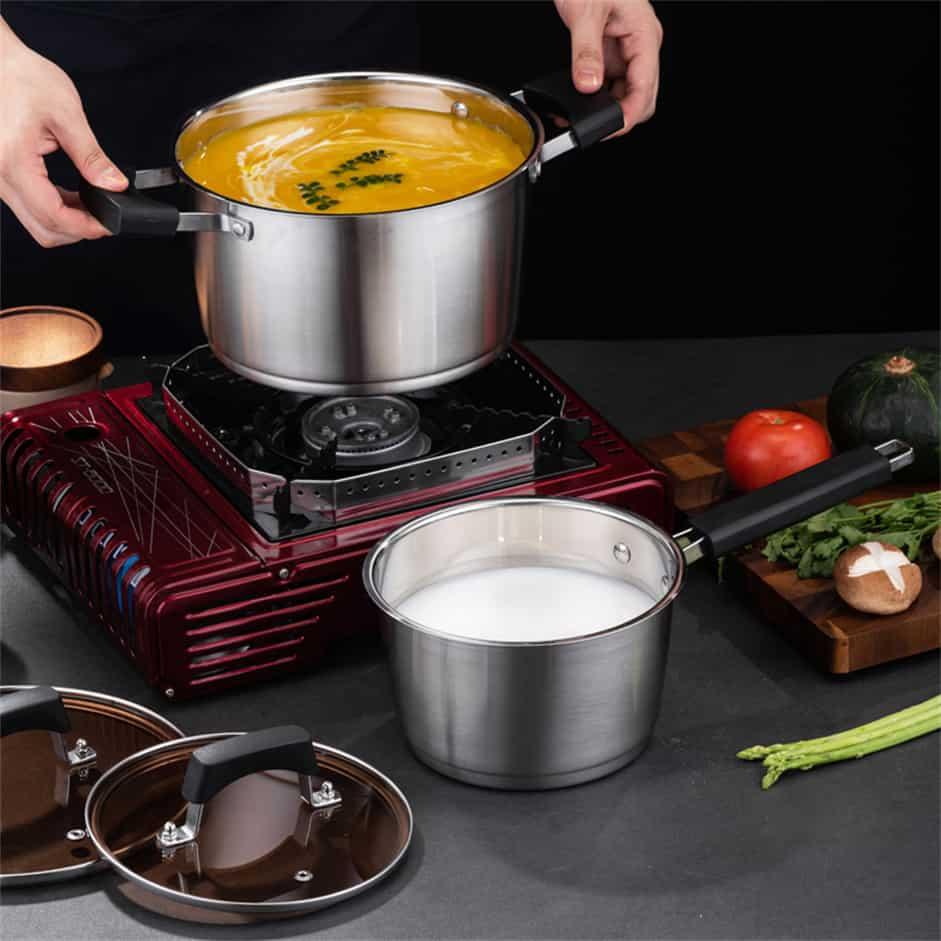 Our factory is well-equipped and has worked in the stainless steel sector for almost ten years. Products made of stainless steel include kettles, lunchboxes, and pans. To fulfill the various needs of customers, we have a qualified manufacturing team, a true service philosophy, and strong customizing capabilities.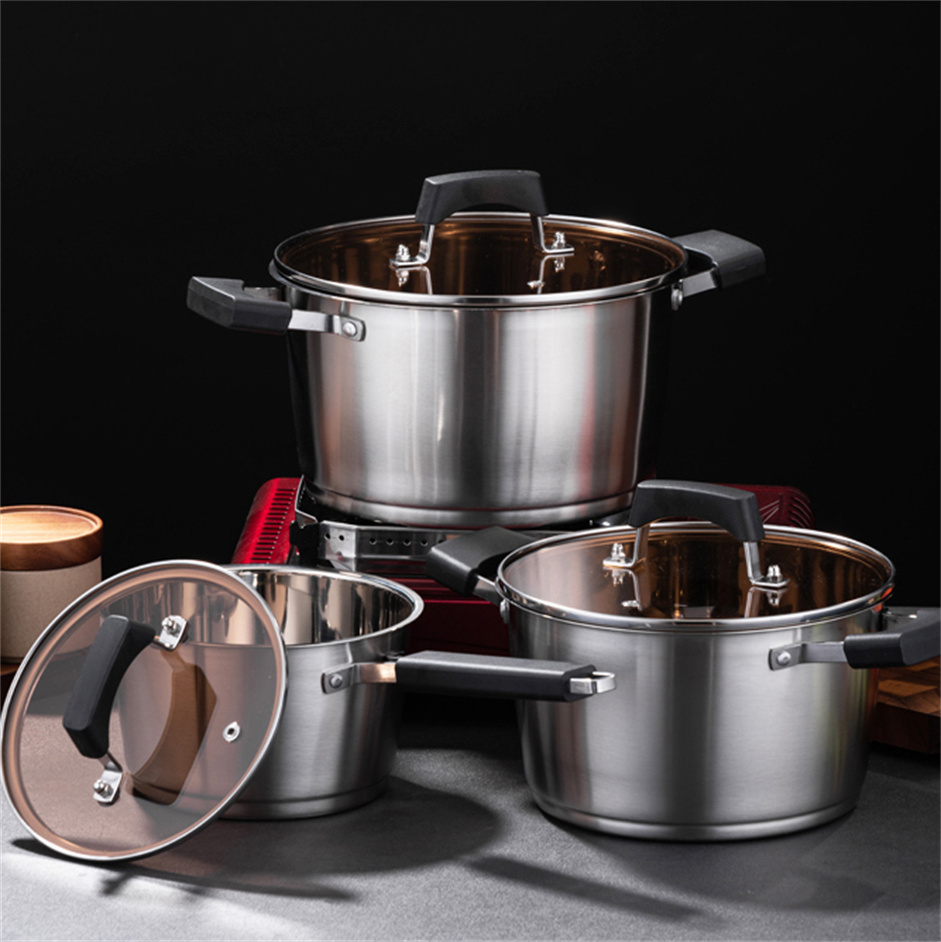 ---
---