Product Detail
Product Tags
1.The surface is finely brushed and made of hign-quality stainless steel, no rust and corrosion resistance, is good for human health.
2.This cold noodle pot adopts integrated molding process and seamless welding design.
3.Double ear handle design, not hot, rivet reinforcement for durability and higher load-carrying capacity.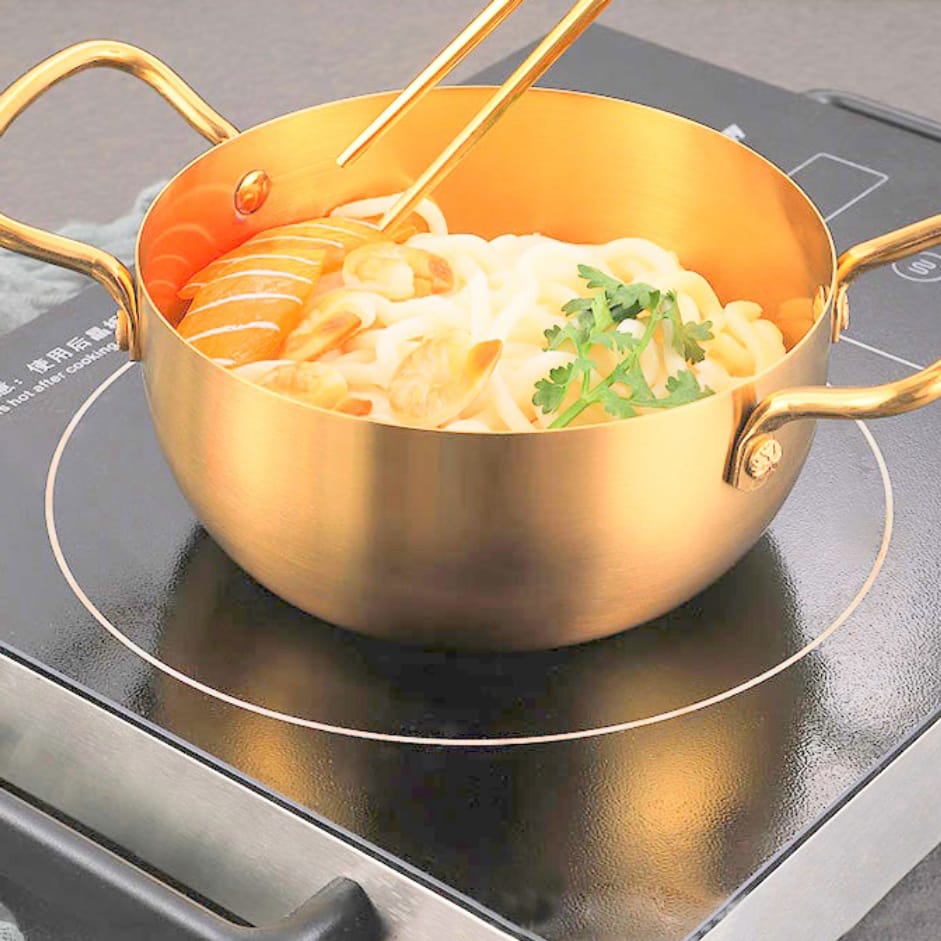 Name: noodle pot
Material: stainless steel
Item no. HC-01921
MOQ: 100 pieces
Color: gold and silver
Polishing effect: polish
Packing: carton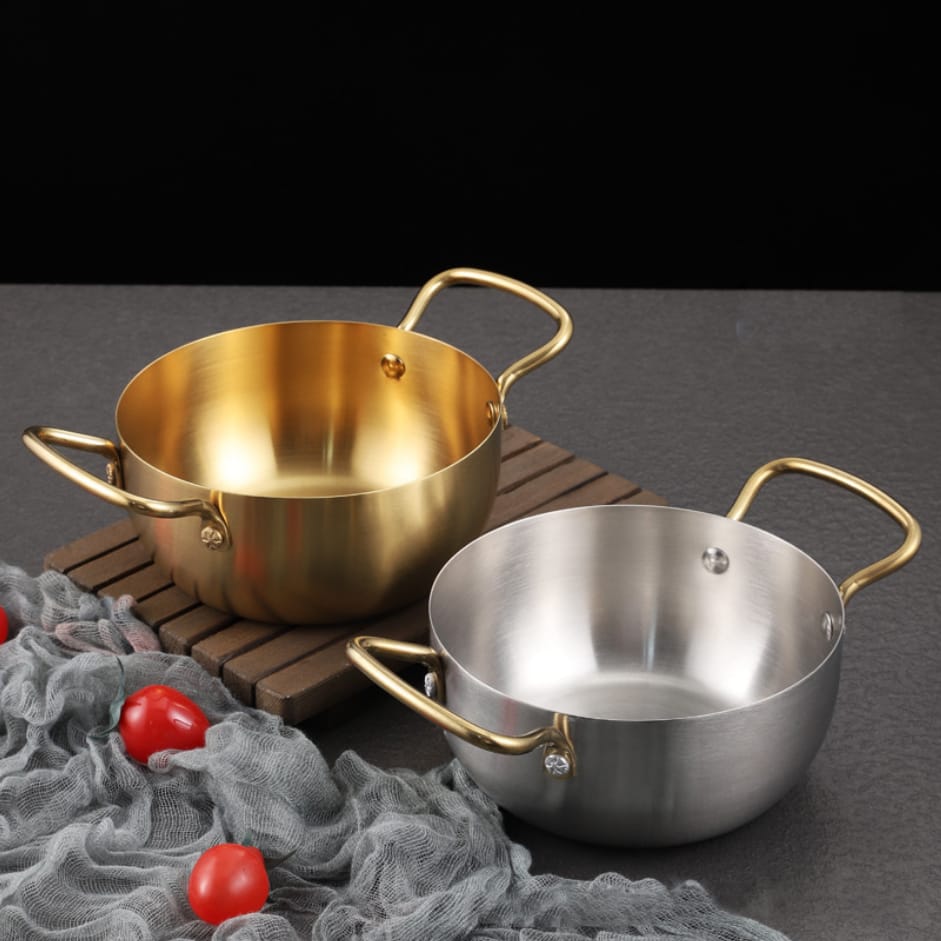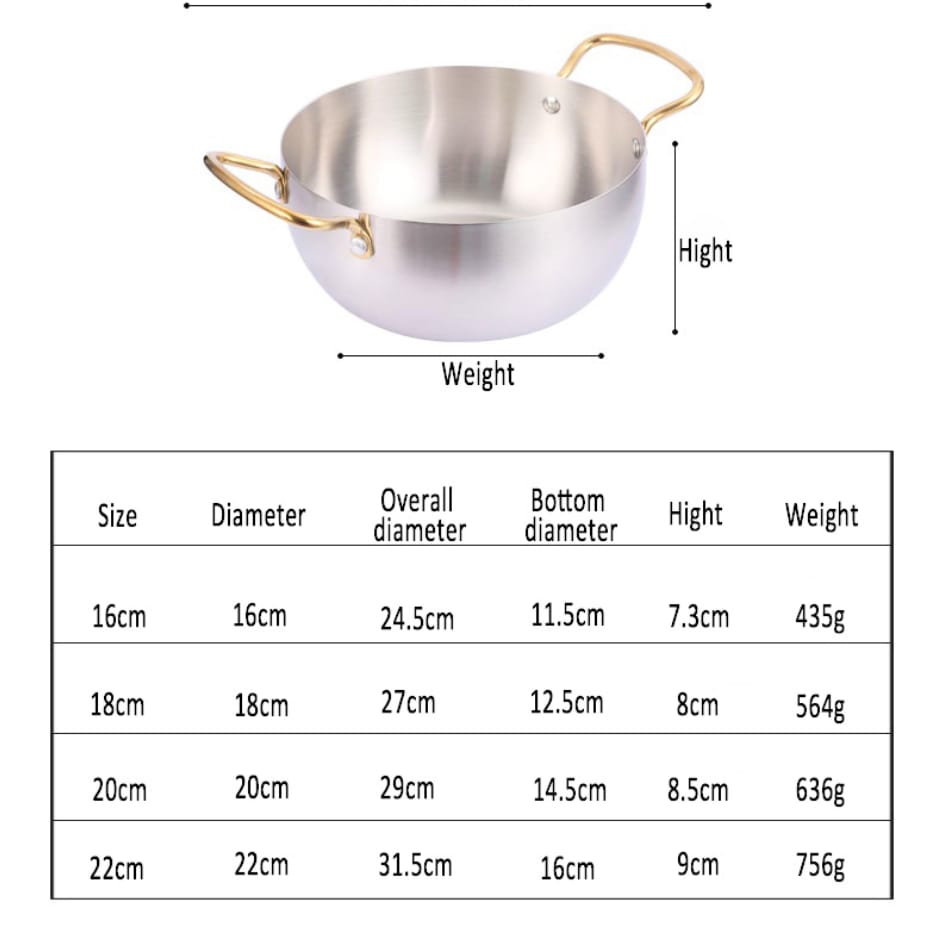 The style and color of this pot have Korean style, which is suitable for Korean restaurants. It can be a soup pot for cooking cold noodles. It can also be single hot pot. This pot is resistant to falling and suitable for children.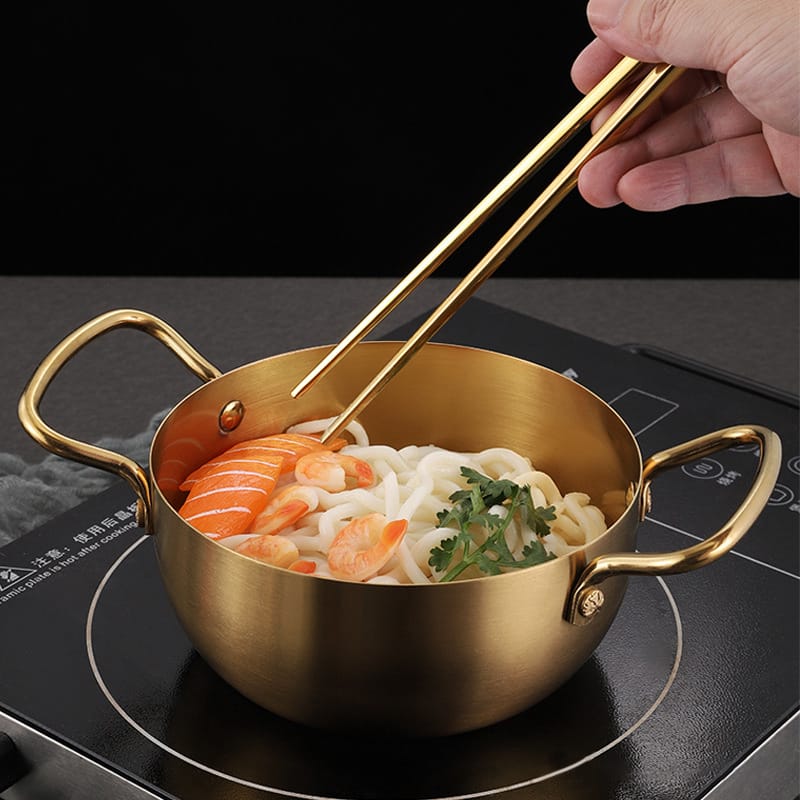 The products produced by our company become popular because of their good quality and excellent customization ability. We are among the best in the stainless steel product industry, constantly updating our technology and equipment, and constantly updating and improving.
Our company is located in 'the country of stainless steel ', chao'an district, caitang town. This region has history of 30 years in producing and processing stainless steel products. And in the line of stainless steel products, Caitang enjoys exceptional advantages. All kind of stainless steel parts, packing material, processing links have professional technical support.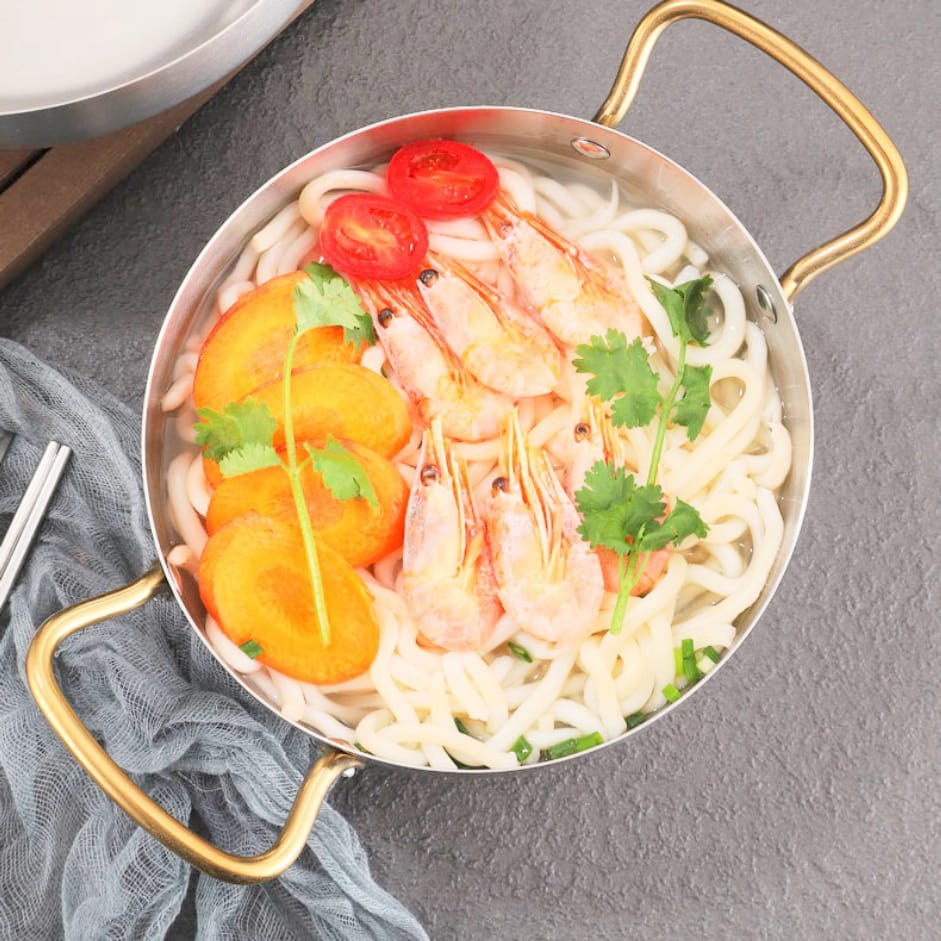 ---
---